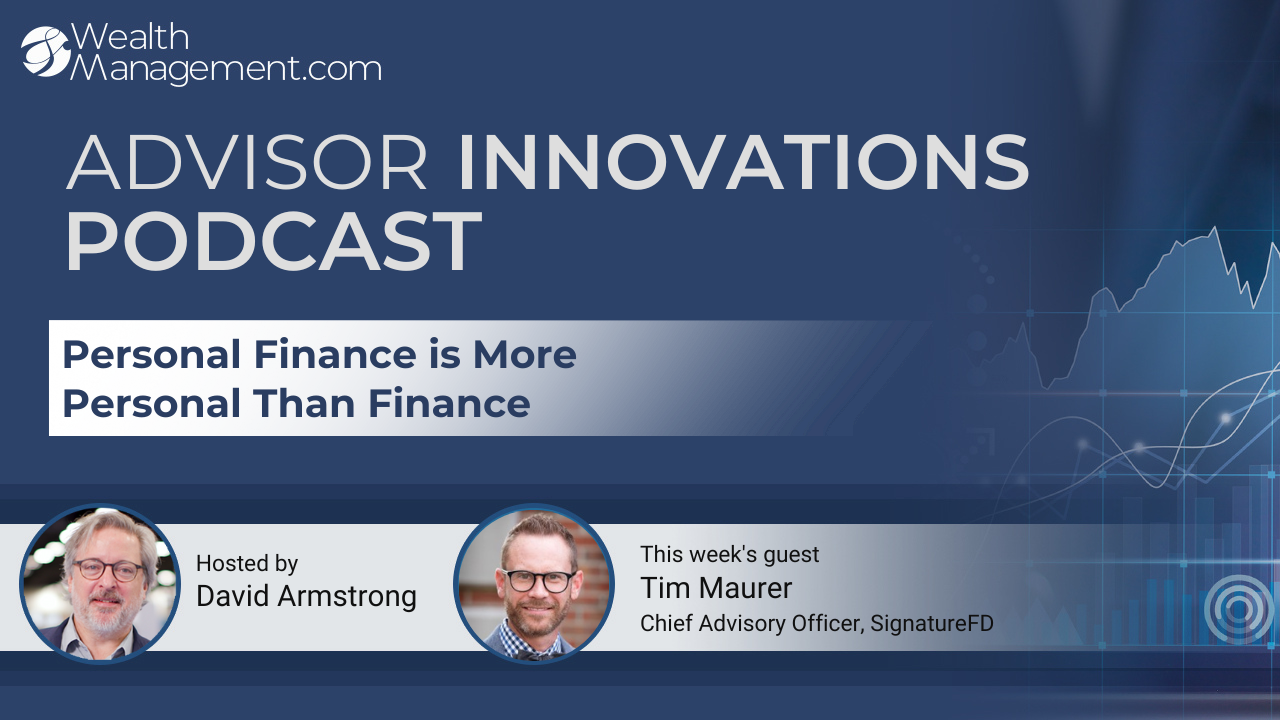 Advisor Innovations Podcast: Tim Maurer on Personal Finance is More Personal Than Finance
Advisor Innovations Podcast: Tim Maurer on Personal Finance is More Personal Than Finance
Tim Maurer is a financial advisor and author who most recently took on the role of Chief Advisory Officer at SignatureFD. In this episode of the Advisor Innovations podcast, Maurer talks with David Armstrong about what, exactly, a Chief Advisory Officer does, and how he sees the lessons of life planning and qualitative financial advice being tactically implemented in advisor-client relationships. 
Tim  discusses:
Resources:

Connect With Tim Maurer:
Connect With David Armstrong:
About Our Guest:
Tim Maurer is a speaker, blogger, author, and financial advisor. As Chief Advisory Officer at SignatureFD he serves as an industry leader to the media and an educator to both consumers and financial advisors. He is a regular contributor to CNBC, Forbes, Time/Money.
Podcast: Play in new window | Download | Embed