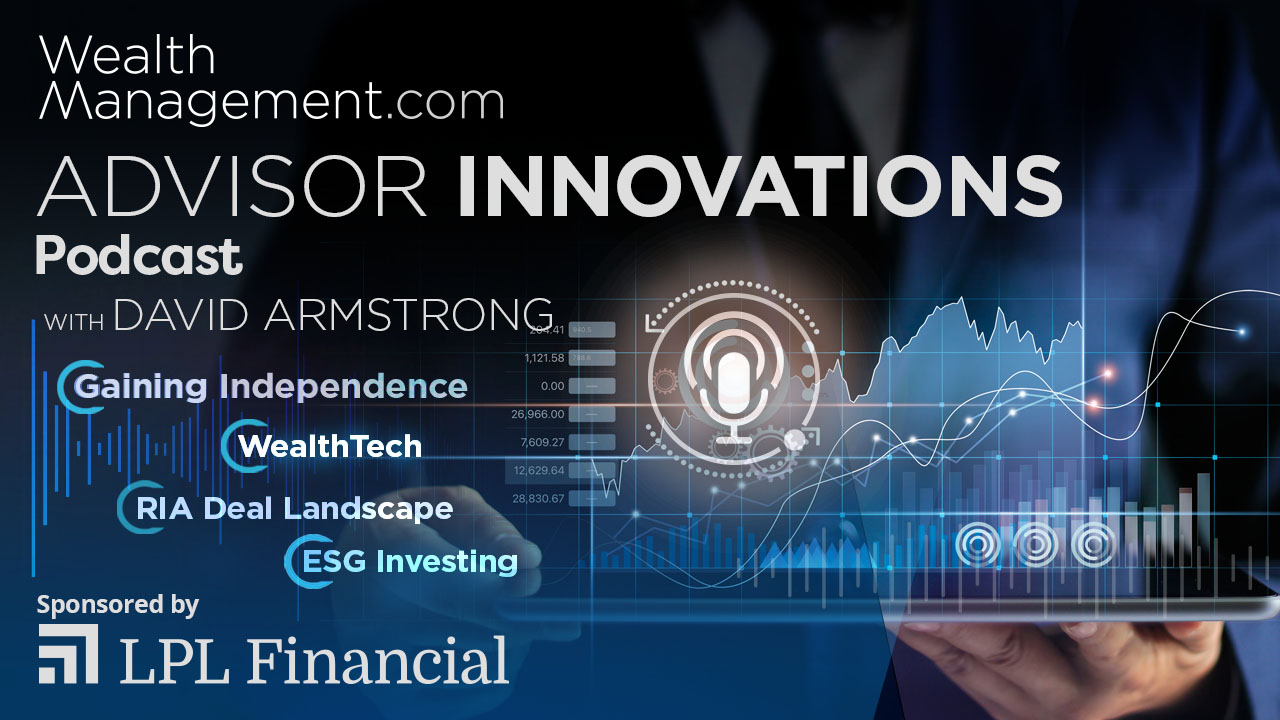 12. Christopher King on Advising Advisors About Cryptocurrency
As more RIAs become interested in managing cryptocurrency portfolios for their clients, several tech providers are trying to build easy access that fits into advisors' existing workflows. 
In this episode, David Armstrong is joined by Christopher King, founder and CEO of Eaglebrook Advisors, on why advisors should consider crypto, why separately managed accounts are the best way to get access, early financial backers of Eaglebrook—including many well-known names in wealth management—and which companies he considers his biggest competitors (it's not who you think, and it's not an ETF.) Eaglebrook has made significant inroads, being adopted as the crypto platform by large RIA firms, including Mariner Wealth and Dynasty Financial. 
Christopher discusses:
Why advisors should bring cryptocurrency options to clients

What percentage of portfolios most advisors are dedicating to crypto on the platform. 

How he found big-name wealth management backers in the advice space, including Marty Bicknell of Mariner Wealth Advisors and Mark Casady, former CEO of LPL. 

How advisors are thinking about bitcoin as both a gold substitute and an appreciating asset class.
Connect With Christopher King:
Connect With David Armstrong:
About Our Guest:
Christopher is the founder and CEO of Eaglebrook Advisors, the largest separately managed account (SMA) platform in the crypto market, managing over $90 million in assets. Although he originally got involved in Bitcoin and digital assets in 2014, Christopher moved into the industry full time in early 2018 as a venture capital investor at Morgan Creek Capital. During his tenure, he executed deals into 16 crypto companies (e.g., Coinbase, BlockFi, Bitwise), four digital asset investment funds, and liquid digital assets such as bitcoin and ether. 
Podcast: Play in new window | Download | Embed