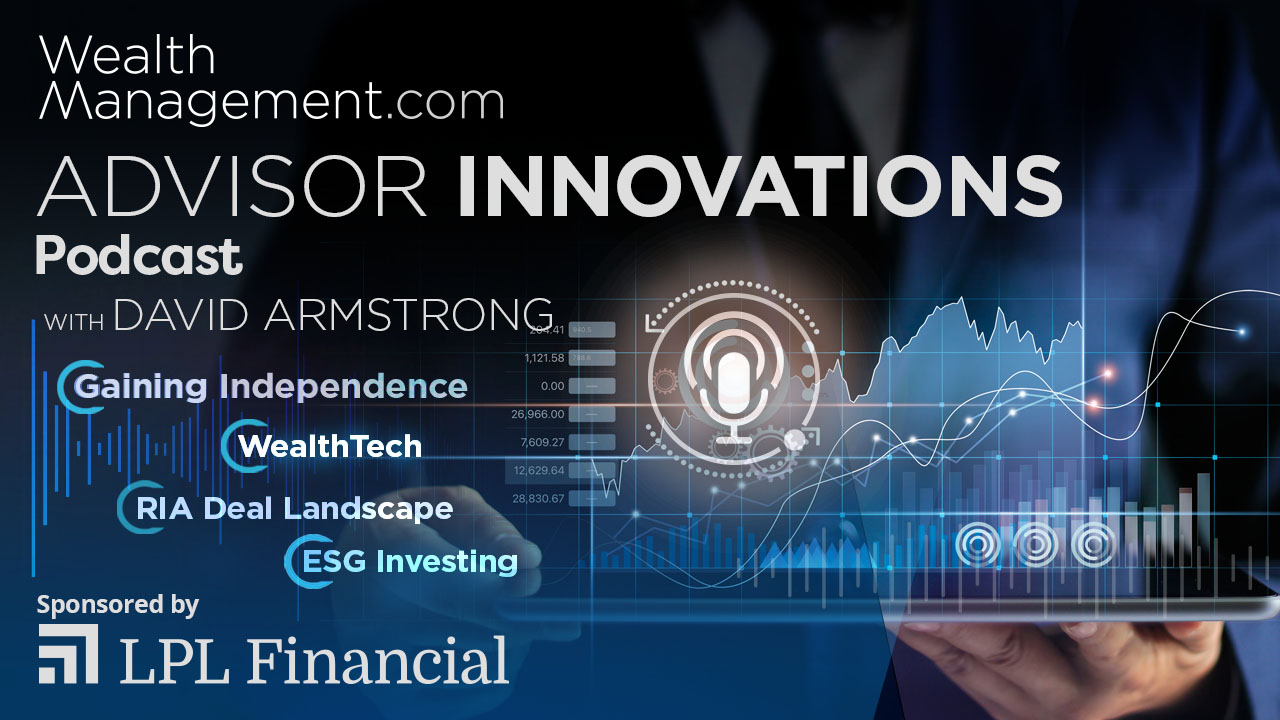 Advisor Innovations: Carter Gibson on Planning for the Future of Your Firm
In this episode, David Armstrong is joined by Carter Gibson, vice president and head of advisor M&A at LPL Financial. Working with a network of some 20,000 independent advisors, Gibson and his team have consulted with firms across the spectrum, giving him unique insight into how advisors think about, plan for, and execute, successful succession strategies. Whether that's transferring a firm to junior advisors or merging with another, the process, he stresses, should be based first and foremost on your objectives and goals for the future of the business and your career; identifying those aspirations is a crucial first step. Gibson discusses what is driving the recent frenzy in M&A, what to look for in buyers or merger partners, and the best post-transaction practices to ensure a successful integration. 
Carter discusses:
What's driving the recent frenzy in M&A activity and firm transitions.

Why today's challenge isn't a lack of buyers –– but finding the right one for your firm.

How current succession-planning transactions are structured

How to identify "cultural fit" and why it's so important, even if the plan is to sell the firm outright. 

The three lenses to every deal –– financial, operational, and emotional –– and why the emotional one is the trickiest and most likely to derail a plan. 

Why the fear of alienating clients during a transition is overblown—if the process is planned correctly. 
Connect With Carter Gibson:
Connect With David Armstrong:
About Our Guest:
Carter Gibson is a senior vice president at LPL. He brings 15+ years of experience across business strategy, corporate finance, investor relations, and mergers and acquisitions. Carter currently leads the company's M&A, succession, and catastrophe planning groups.
Podcast: Play in new window | Download | Embed