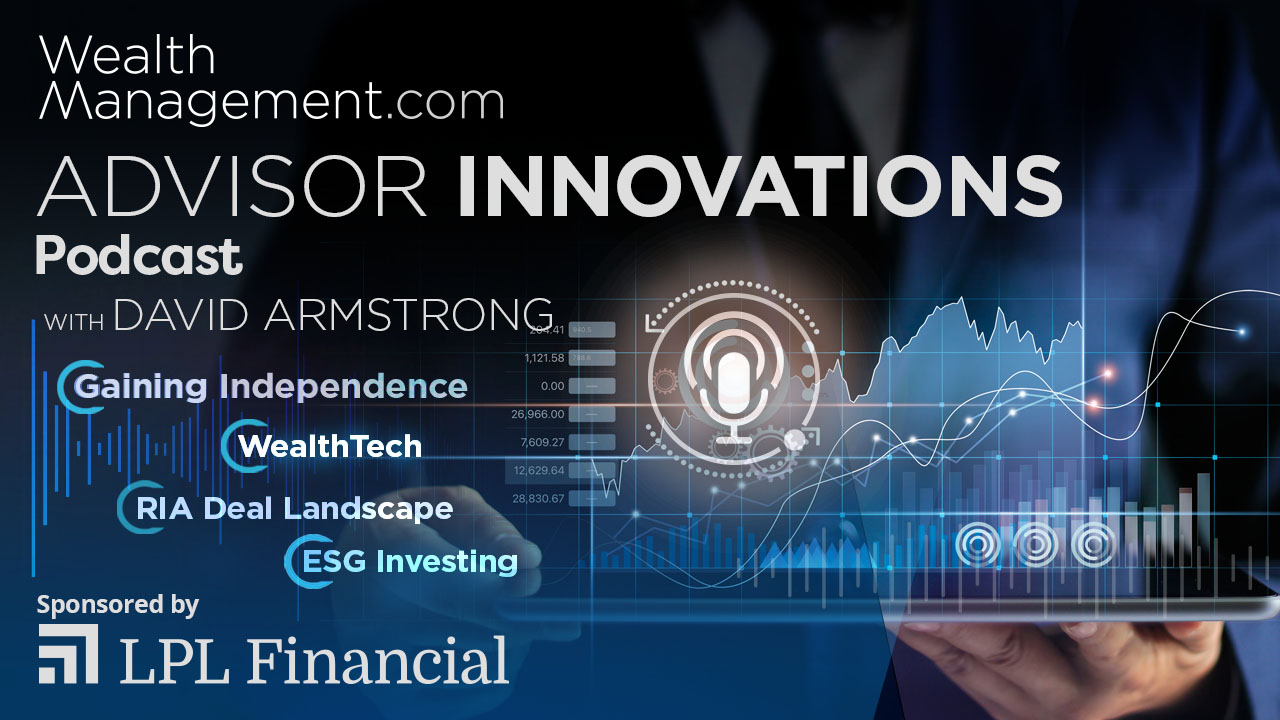 19. CAIS's Matt Brown on Connecting Advisors to Alternative Investment Managers
Traditional 60/40 portfolios are not delivering the returns clients are looking for, argues Matt Brown, a former financial advisor and now CEO of CAIS, an alternatives investment platform for wealth managers. In the current market, alternative investing has increased in demand, prompting advisors to look for more information on these investment options.  
In this episode, David Armstrong talks with Brown about how the CAIS platform works to connect financial advisors with alternative asset managers and strategies that are right for their clients. Matt talks about the role of alternative investments within the current market and the importance of education as investing continues to evolve.
David and Matt discusses:
How CAIS provides connections to facilitate investments in alternatives

Why alternative investments are increasing in popularity among advisors and clients

The importance of education when advisors implement alternative investing

The role for crypto and blockchain technology for CAIS. 
Connect With Matt Brown:
Connect With David Armstrong:
About Our Guest:
Matt Brown is the Founder, CEO, and Chairman of CAIS. He has spent over 30 years at the intersection of wealth management, alternative investments, and platform design. He began his career as a financial advisor at Shearson Lehman Brothers and Smith Barney. In 2009, Matt founded CAIS, the first truly open marketplace for alternative investments, where financial advisors and asset managers can engage and transact directly on a massive scale. Financial advisors, the professionals we designate to oversee our economic futures, do not have the same access to alternative investments in comparison to large institutions. CAIS is changing that. Matt believes entrepreneurship is the major driver of economic and social change. He's spent the better part of two decades working with Endeavor, the world's leading organization for high impact entrepreneurs. During his tenure, he had the opportunity to mentor dozens of entrepreneurs from around the world, including Africa, Latin America, and the Middle East. Matt is honored to have been on Endeavor's South African and Turkish Boards which ultimately led to a position on the Global Board of Directors. The experience deepened his belief that helping entrepreneurs build and scale their businesses promotes economic growth and prosperity. It's Matt's personal mission to ensure that anyone with a dream, and the drive to achieve it, have an equal opportunity to make it happen.
Podcast: Play in new window | Download | Embed