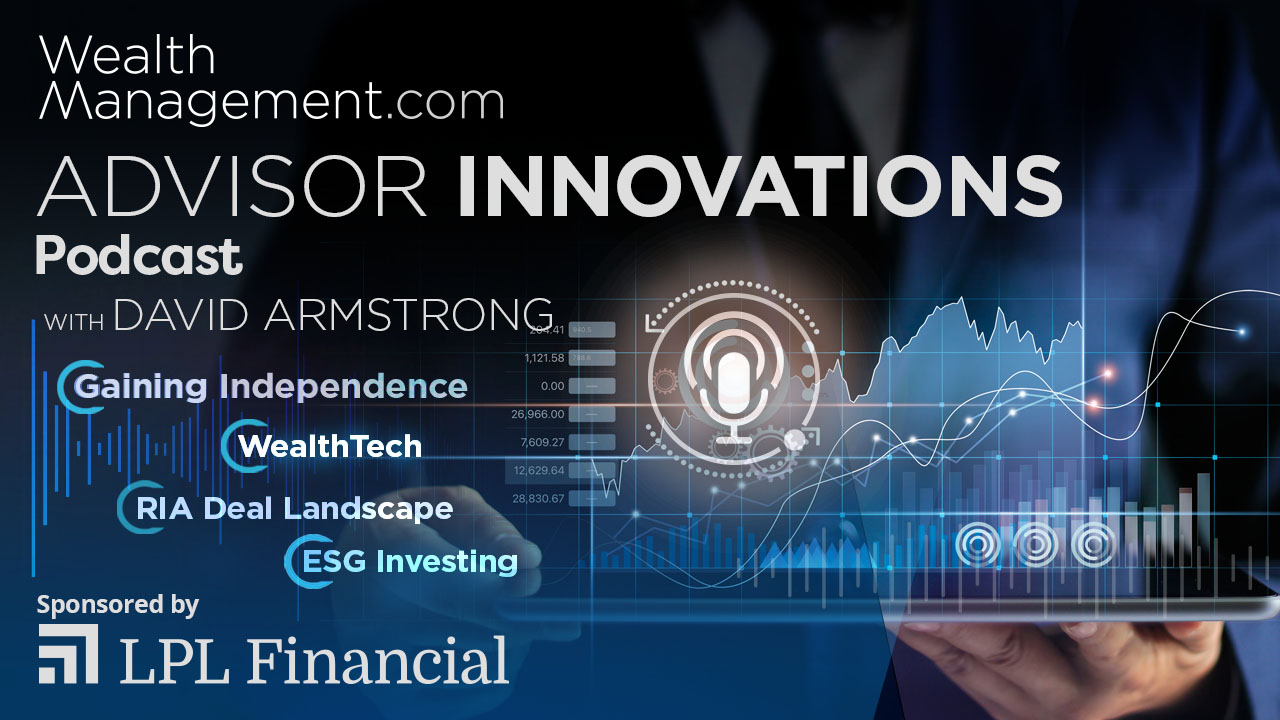 9. Greg Friedman and Cynthia Greenfield on Why Culture Matters in RIA Mergers or Acquisitions
Mergers and acquisitions can be a rewarding path to growth for an RIA firm, but also complicated for the companies involved. Often, the most overlooked, but most important, component to making the transaction a success is the firms' "culture."  But what is culture, how is it formed and reinforced throughout an organization, and how can culture be maintained through a merger?  
In this episode, David Armstrong sits down with Greg Friedman, chief executive officer & founder of Private Ocean Wealth Management and Cynthia Greenfield, chief experience officer at Private Ocean Wealth Management to talk about their most recent book, Integrating Culture in Successful RIA Mergers and Acquisitions, and their own experiences—both good and bad—maintaining their company's culture during a merger or acquisition. 
This podcast is an opportunity to hear Greg and Cynthia's expert advice, and some tips and tricks to make the transition easier for everyone involved, as well as increase your chances of a successful merger. 
Greg and Cynthia discuss:
What "culture" in the RIA industry means to them

Greg and Cynthia's own personal experience with mergers and acquisitions 

A view into why most RIA firms get culture wrong when they are approaching M&A

How to read unspoken signals coming from potential partners

Where the most common conflicts happen during a merger or acquisition and what firm leaders can to do to mitigate them

How the size of the acquiring firm may change the culture equation 

Maintaining the culture in the pandemic, and what they see happening in a post-pandemic world.
Resources:
Integrating Culture in Successful RIA Mergers and Acquisitions by Greg Friedman and Cynthia Greenfield
Connect With Greg and Cynthia:
Connect With Adam Holt:
About Greg Friedman: Greg Friedman is the CEO of Private Ocean, an innovative West Coast wealth management firm, and the founder of Junxure, a CRM platform that defined technology for financial advisors. In 2007, Charles Schwab honored him with its prestigious IMPACT Award® for "Best in Tech." In 2008, Financial Planning Magazine included Greg in its elite list of financial "Movers and Shakers". Greg was also recognized in InvestmentNews' 2017 Class of Icons and Innovators for his contribution to the advancement of the financial advice profession and for conceiving new ideas and tools that have propelled the industry forward. In 2018, Greg was named CEO of the Year at the WealthManagement.com Industry Awards.
About Cynthia Greenfield: Chief Experience Officer, Leadership Coach and Author. Cynthia develops strategies that deliver on a company's mission and enhances the employee and client experience through organization, communication and engagement. She combines over a decade of experience in the financial services and technology industries with life coaching techniques to help build people stronger relationships that lead to successful partnerships. She is a community liaison who strives to partner firms with non-profit organizations and external vendors and she spearheads the event strategy for a $2B+ RIA firm. An advocate of healthy company culture, she helps drive cultural integration efforts during times of growth and transition and is responsible for developing and training staff on how to deliver a consistent client experience. In 2021, Cynthia co-authored the book, Integrating Culture in Successful RIA Mergers and Acquisitions, aimed toward business leaders within the financial services industry.
Podcast: Play in new window | Download | Embed