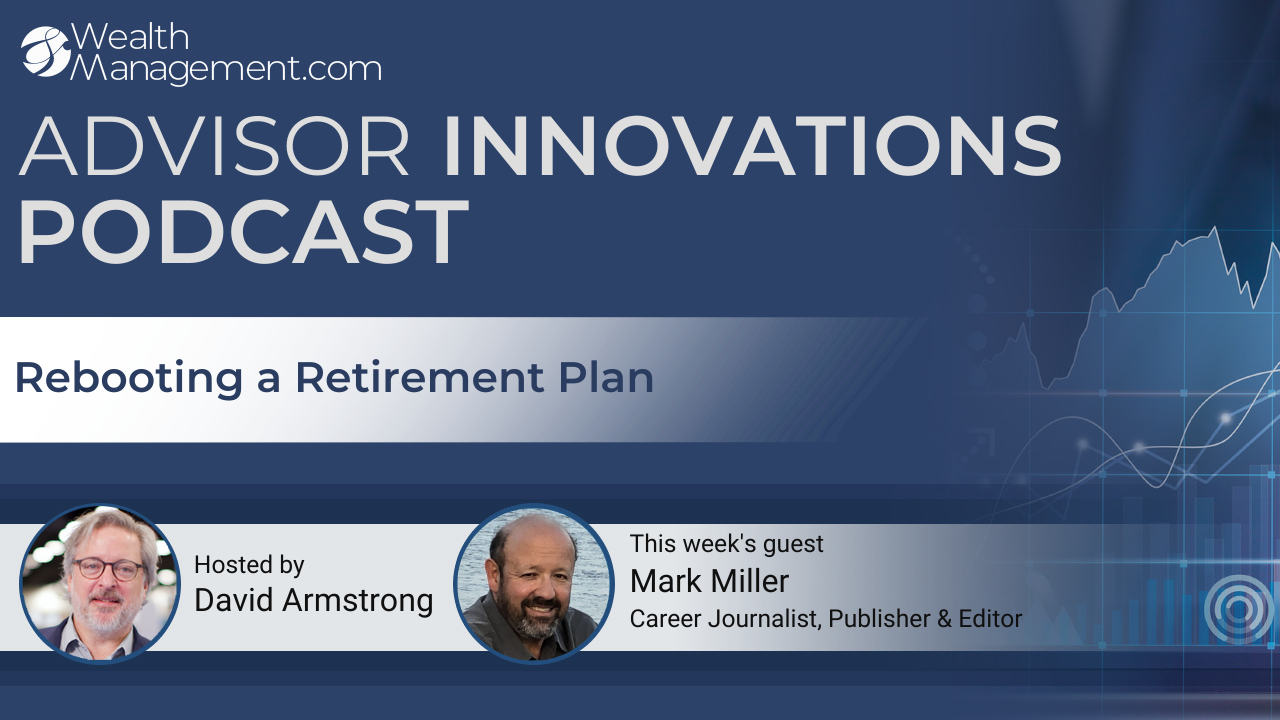 Advisor Innovations Podcast: Mark Miller on Rebooting a Retirement Plan
Advisor Innovations Podcast: Mark Miller on Rebooting a Retirement Plan
Mark Miller is a career journalist who digs deep into the world of retirement planning, social security, medicare and the state of retirement "readiness" among people nearing the goal line. Miller has written regularly for The New York Times, Reuters, Morningstar and has been a long-standing columnist for Wealth Management magazine and WealthManagement.com. He is the author of the recently published Retirement Reboot: Commonsense Financial Strategies for Getting Back on Track. In this episode, Wealth Management editor David Armstrong speaks with Miller about the challenges of retirement planning from both an advisor's and client's perspective. 
Mark discusses:
Resources:
Connect With Mark Miller:
Connect With David Armstrong:
About Our Guest:
Mark Miller is a journalist, author and podcaster specializing in coverage of retirement and aging. He contributes regularly on retirement to The New York Times, and writes columns for Reuters, Morningstar.com and WealthManagement.com. He is the author of Jolt: Stories of Trauma and Transformation (Post Hill Press) and The Hard Times Guide to Retirement Security (Wiley).
Podcast: Play in new window | Download | Embed