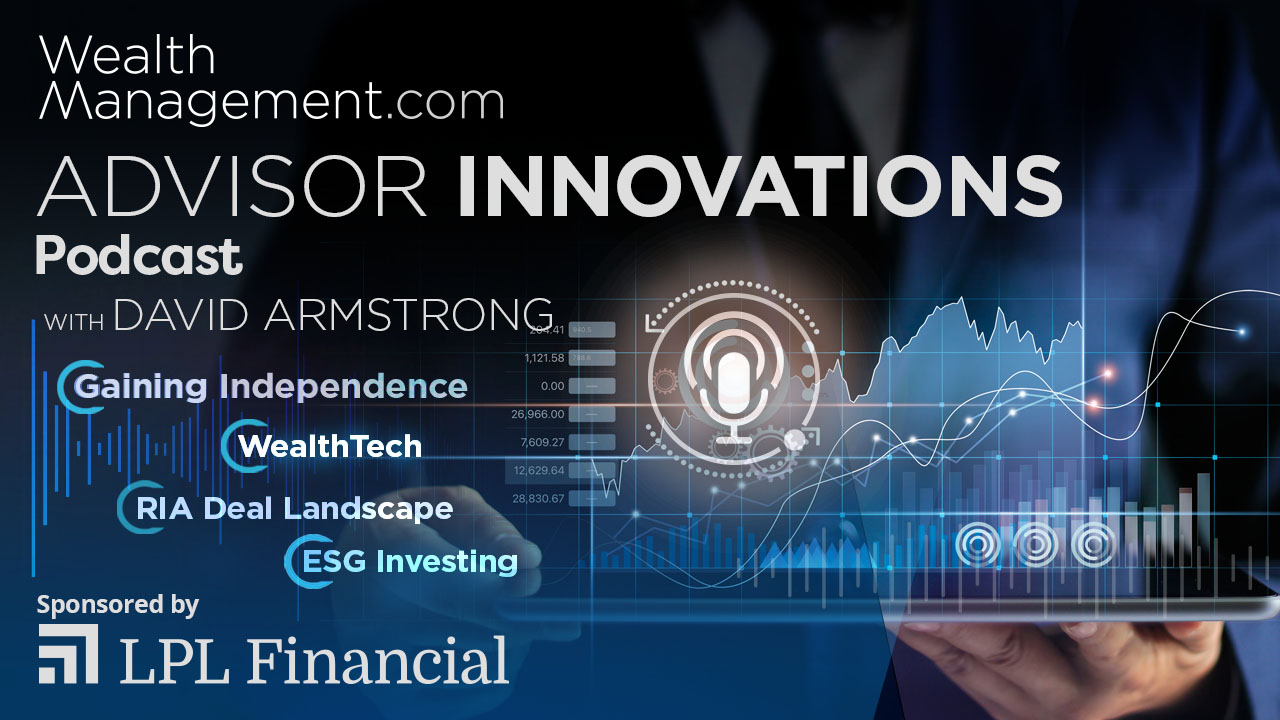 Advisor Innovations Podcast: GeoWealth's Colin Falls
In this episode, David Armstrong is joined by Colin Falls, president of GeoWealth, on the firm's growth trajectory, what it means to be an "advisor-driven" turnkey asset management platform for RIAs, and how technology can ease the tension for RIAs between model portfolios and customized investment management, and what the company's recent capital raise means for the future of GeoWealth.
Colin discusses:
The history of GeoWealth, how it launched as a family office-backed tech platform that acquired an RIA to develop its technology in real-time, and where Falls sees the firm in the larger ecosystem of advisor technology now.
The never-ending arms race in digital product development and engineering, and how GeoWealth's recent capital raise is going to be deployed.
How technology is making customized model portfolios for smaller RIAs a scalable proposition.
GeoWealth research which shows the benefits of outsourcing investment management on an RIA's growth.
A sneak preview of GeoWealth's upcoming tax-focused technology integration announcement.
How he sees ESG and direct indexing impacting the future of investment management for RIAs and the trajectory of GeoWealth.
His background playing professional basketball in Italy and Eastern Europe, and thoughts on the conflict in Ukraine.
Connect With Colin Falls:
Connect With David Armstrong:
About Our Guest:
Prior to joining GeoWealth in 2012, Colin served in various roles and departments – ranging across advisory and back office – at Frontier Wealth Management, a Kansas City based Registered Investment Advisor. He graduated from the University of Notre Dame's Mendoza College of Business with a B.A. in Management and Entrepreneurship. As a captain of the Notre Dame Basketball team, Colin earned First Team All-Big East honors as a senior and finished his career with the most three-point field goals made in Notre Dame and Big East Conference history. Colin went on to play basketball professionally in Italy and the Czech Republic.
Podcast: Play in new window | Download | Embed