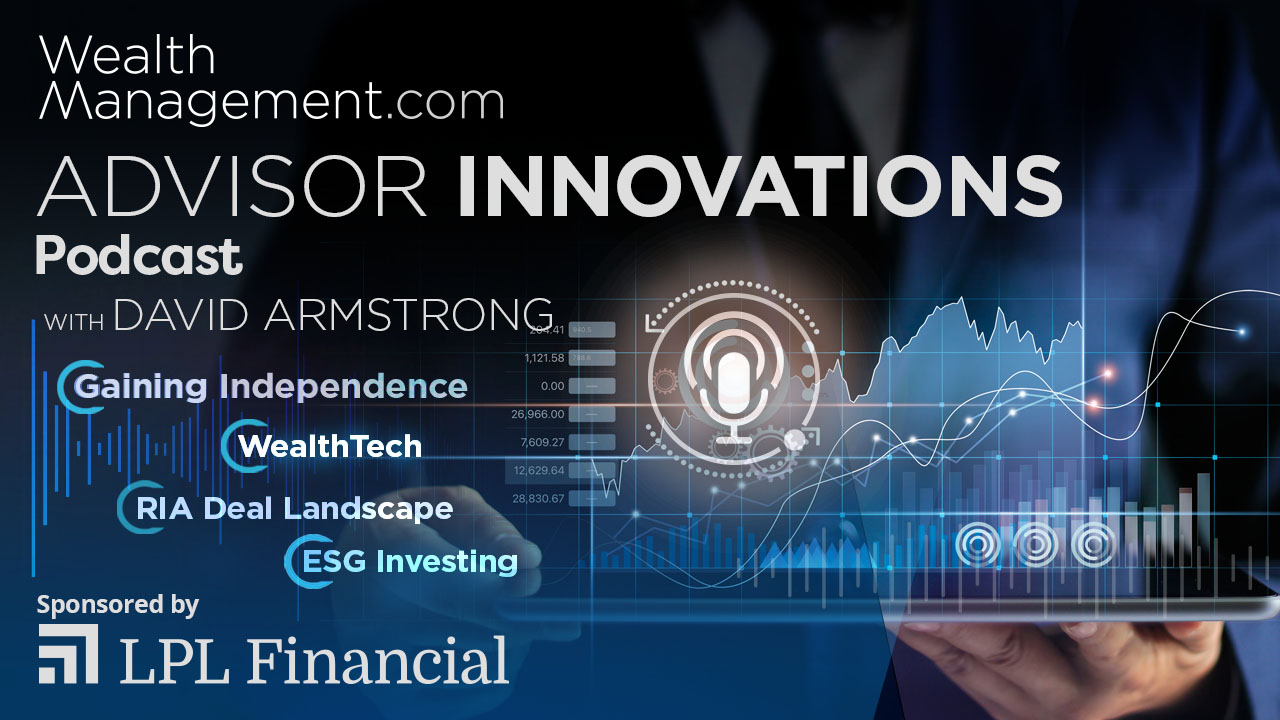 6. Marketing Strategies With Sarah LeBlanc
For many advisors, marketing can be a very scary and daunting task. Advisors don't want to come off as derivative or phony. And there are many different marketing channels an advisor could use—whether that's social media, video, blogs, events, email, etc. How should advisors best approach a marketing strategy so that it's efficient and authentic? 
In this episode, David Armstrong is joined by Sarah LeBlanc, vice president of marketing at LPL Financial, who speaks about the most effective advisor marketing strategies and ways you can increase your growth while still reaching the most influential people. 
Sarah and David discuss:
Some of the biggest mistakes advisors make when it comes to marketing; 

What encompasses an advisor's "digital presence;"

Advice for those who are tripping up when producing digital content;

How to create the most effective videos to draw in new clients;

How advisors should think about reach vs. quality in terms of social media followers;

Incorporating both in-person and digital events for clients and prospects;

How advisors are expanding their geographic reach; and

How to measure the success of marketing strategies.
Resources:
Connect With Sarah LeBlanc:
Connect With David Armstrong:
About Our Guest: Sarah provides custom marketing and social media consultations for LPL Financial advisors and investment programs. In this role, she consults with and supports clients in effectively marketing their businesses in today's increasingly competitive environment.
Prior to LPL Financial, Sarah was at the San Diego Union-Tribune where she drove consumer marketing strategy, analytics and advertising agency management for the newspaper's website, and at Capital One Financial Corporation where she launched vertically integrated marketing programs.
Sarah holds a B.A. degree from James Madison University with a major in Media Arts and Design and a minor in Advertising.
Podcast: Play in new window | Download | Embed