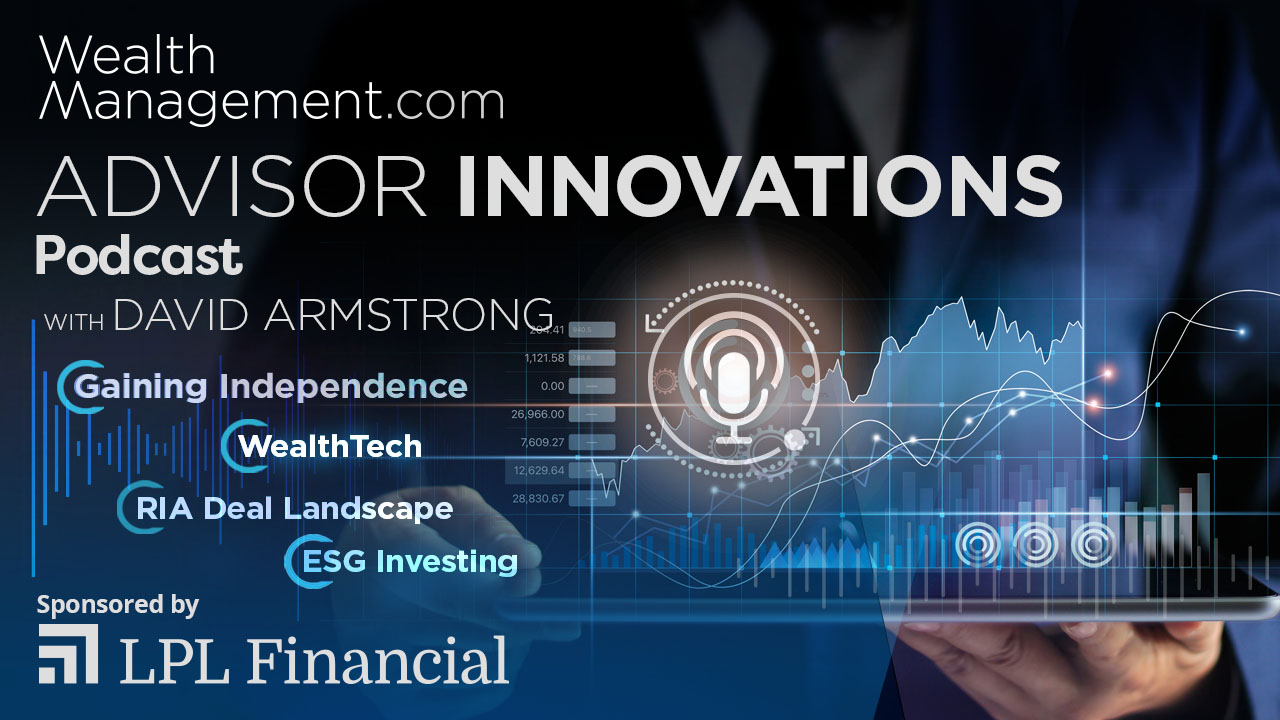 Episode 1 – How Do You Want To Live Your Professional Life –– With Mindy Diamond
Welcome to Advisor Innovations, the newest podcast from WealthManagement.com.
In this inaugural episode, David Armstrong, editor in chief of WealthMangement.com, speaks with Mindy Diamond, a long-time columnist for the publication and its predecessor titles, the CEO of Diamond Consulting and one of the country's leading consulting and recruiting firms for financial advisors. 
Mindy and David discuss the broad trends in why advisors work where they do, how the business models where advisors affiliate is changing, the state of the so-called "breakaway broker" trend, and why the line between the broker/dealer channel and the RIA channel are growing blurrier by the day.
In this episode, you will learn:
Why, and how, Mindy started Diamond Consulting.

How she has seen the industry change over the last 20 years.

The new firms that really have the traditional wire houses worried.

How the evolving platforms in the brokerage space are blurring the lines between the independent broker/dealer channel and the pure RIA channel.

The "push, pull" dynamic that drives advisors' decisions around moving to a new firm.

The rise of the 'middle ground' professional options and multi-affiliate business models that sit between fully employed and fully independent.

Why money should never be the top reason to make a move (but it's not unimportant.)
Resources: WealthManagement.com| Diamond Consulting | Mindy Diamond LinkedIn
Podcast: Play in new window | Download | Embed