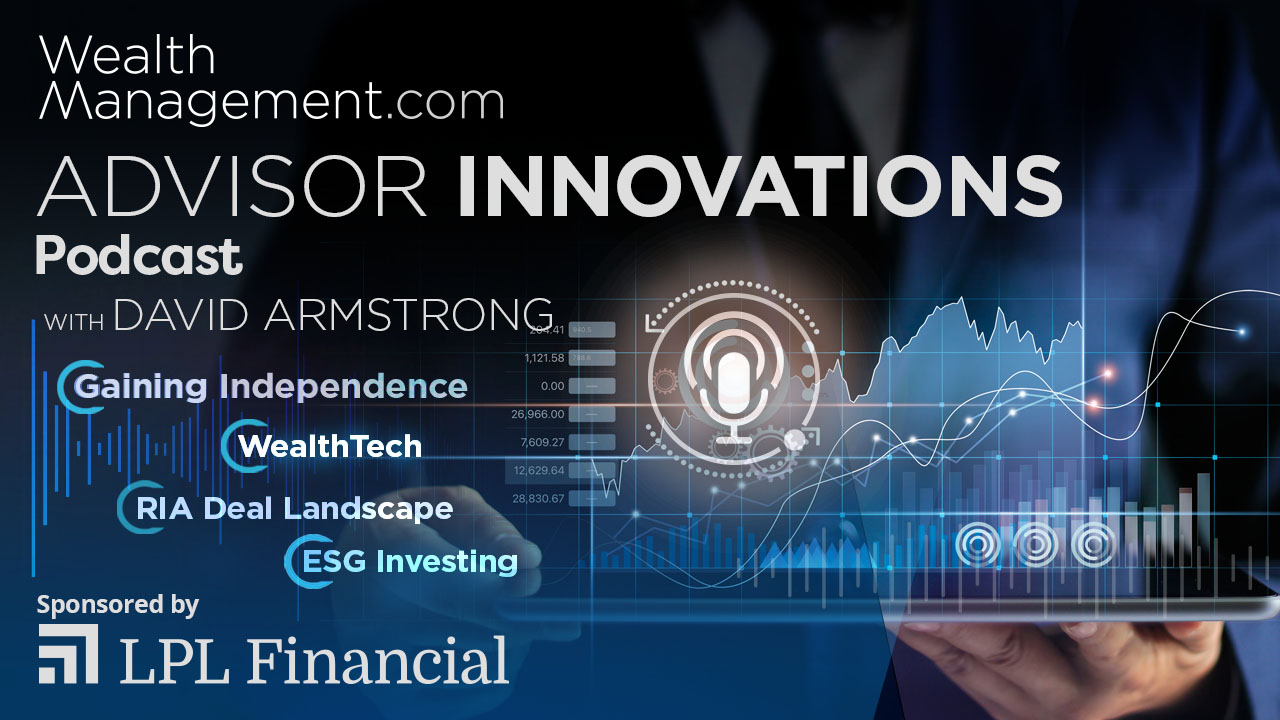 10. Rick Ferri on His Career, Mistakes He Has Made and Why He Thinks Most Advisors are Overcompensated.
Rick Ferri has been an outspoken critic of many standard practices in the investment advisory industry. He was an early advocate of John Bogle and index-based investing, claiming most clients were better off with passive investment portfolios over using active, and more expensive, investment managers. More recently, he's argued that advisors who give investment advice and still charge fees based on a percentage of the assets managed are in the wrong—fees for advice should be divorced from fees for portfolio management—and why many advisors are paid too much for the work they do.
In this episode, David Armstrong speaks with Ferri about how he got his start in the industry, how his thinking has evolved around Wall Street, and whether or not a fee structure that charges clients for investment advice based on assets under management can really exist in a fiduciary framework.  
Rick discusses:
His background in the financial industry, including his transition from Wall Street to investment advisory services.

Why Rick decided to sell his first $1.5 billion company—and the lessons he learned about what can go wrong.

The need to charge separate fees for asset management and financial advice, and why many advisors are charging too much for what they do.

How he decided on his hourly rate for advice.

The possibility of a AUM based fee existing inside a fiduciary framework

Whether ESG investing for most clients is a real trend, or just another way for asset managers to charge more.  
Resources:
Bogle's Mutual Funds Perspectives Intelligent by John Bogle 
Connect With Rick Ferri:
Connect With David Armstrong:
About Our Guest:
Rick Ferri, CFA, is an hourly-fee adviser for cost-conscious do-it-yourself investors. Visit RickFerri.com for details. Rick has over 30 years experience in the investment industry including ten years as a financial consultant at two major Wall Street firms and the founder and former owner of a large portfolio management firm. Rick is a financial analyst, author, mentor for young advisers. Rick graduated from the University of Rhode Island with a B.S. degree in business and an M.S. in Financial degree from Walsh College in Michigan. Rick has published extensively including several books on index funds, ETFs and asset allocation. Major Ferri is also a retired Marine Corps veteran and flew fighter aircraft.
Podcast: Play in new window | Download | Embed