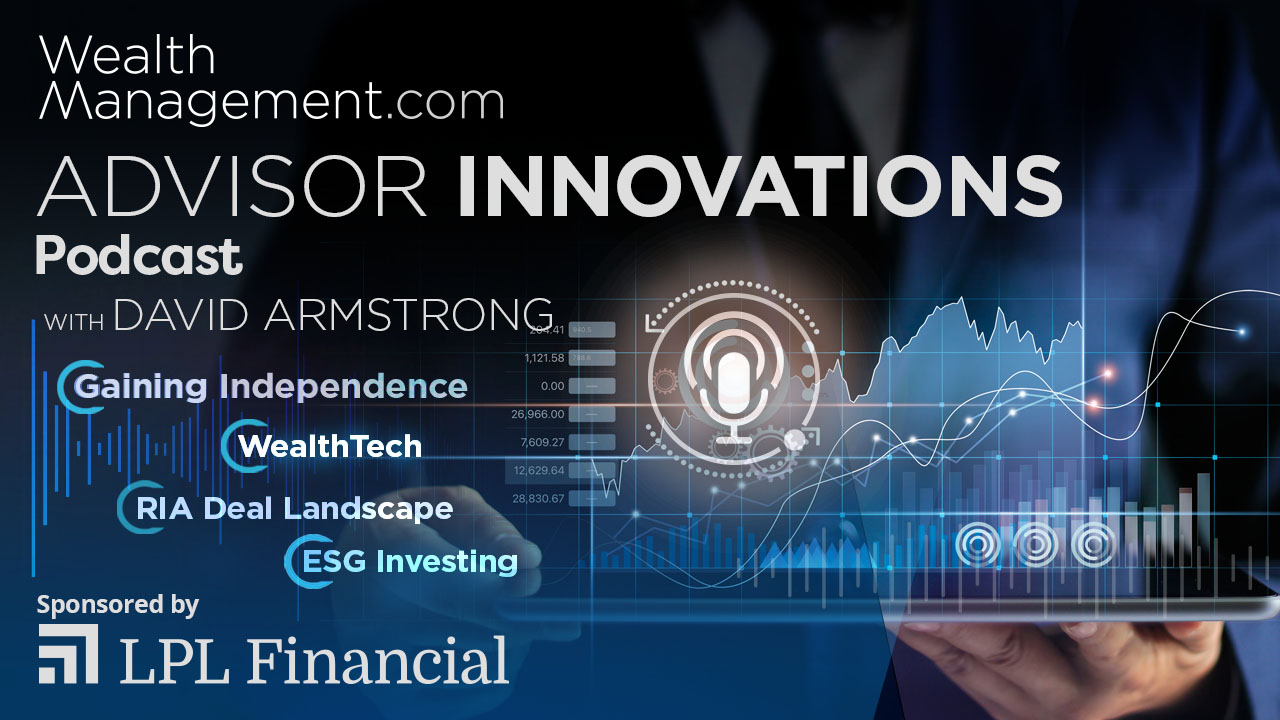 4. Trends in RIA M&A with David DeVoe
Sponsored by: LPL
Across the board, many companies struggle with succession planning—some of this fear comes from human capital, and others come from misunderstanding of new trends in the industry. 
In this episode, David Armstrong, editor-in-chief of WealthMangement.com, speaks to David DeVoe, founder and CEO of DeVoe & Company to discuss his insight about mergers and acquisitions across RIAs of various sizes. David discusses the impact of COVID restrictions in the M&A space, and discusses the decision-making process when it comes to creating your succession plan. 
David discusses: 
How $1 billion+ RIAs are driving the record-breaking activity in deals.

What a "META" RIA is, and how they will change the industry

The percentage improvement in a firm's valuation that comes from a mere 1% boost in growth.

The numbers that dispel the myth of the "seller's market" for RIAs

How his own journey as an entrepreneur began in the surf shops of Santa Barbara
Connect with David DeVoe:
LinkedIn: David DeVoe
DeVoe & Company
Connect with David Armstrong:
david.armstrong@informa.com
WealthManagement.com
About Our Guest: 
David DeVoe is the founder and CEO of DeVoe & Company, a strategic advisor to RIAs.
Podcast: Play in new window | Download | Embed