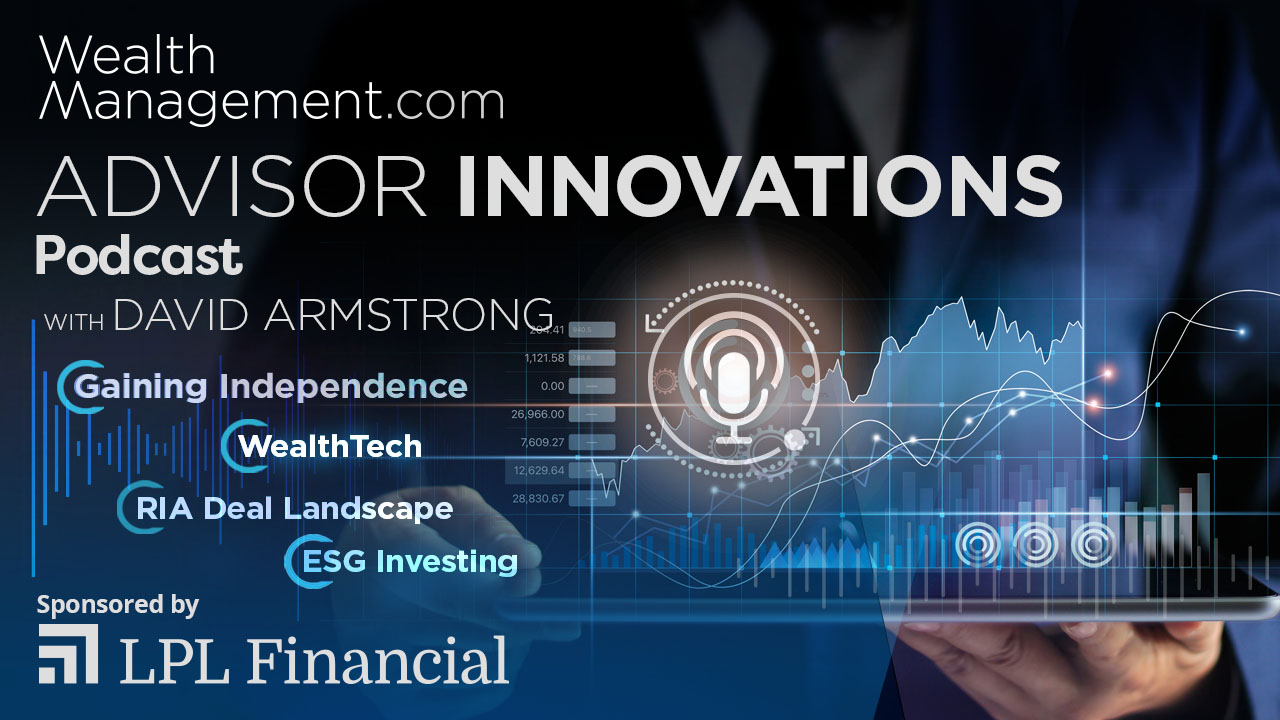 Advisor Innovations: Live Oak's James Hughes on Underwriting RIA Growth
In this episode, David Armstrong is joined by James Hughes. head of investment advisory at Live Oak Bank, to discuss how and why Live Oak became one of the earliest lenders to RIAs, helping facilitate succession plans and the rise of mergers and acquisitions. Hughes has a bird's eye view on the RIA industry, peering into the details of the businesses his bank works with and shares insights into what makes a firm valuable in the eyes of the market. 
Hughes discusses:
How SBA loans work within succession planning and M&A markets

What type of loans Live Oak Bank offers to investment advisors

How has the increase in competition changed the advisor landscape

The future of M&A in a down market and possible recession

How Live Oak responded to the flood of PPP loans it administered during the early days of the COVID-19 pandemic.
Connect With James Hughes:
Connect With David Armstrong:
About Our Guest:
James Hughes joined Live Oak Bank in 2013. Live Oak Bank specializes in lending to investment advisors for acquisitions, succession, working capital, refinance, breakaway or tuck-in and commercial real estate purchases.
Podcast: Play in new window | Download | Embed