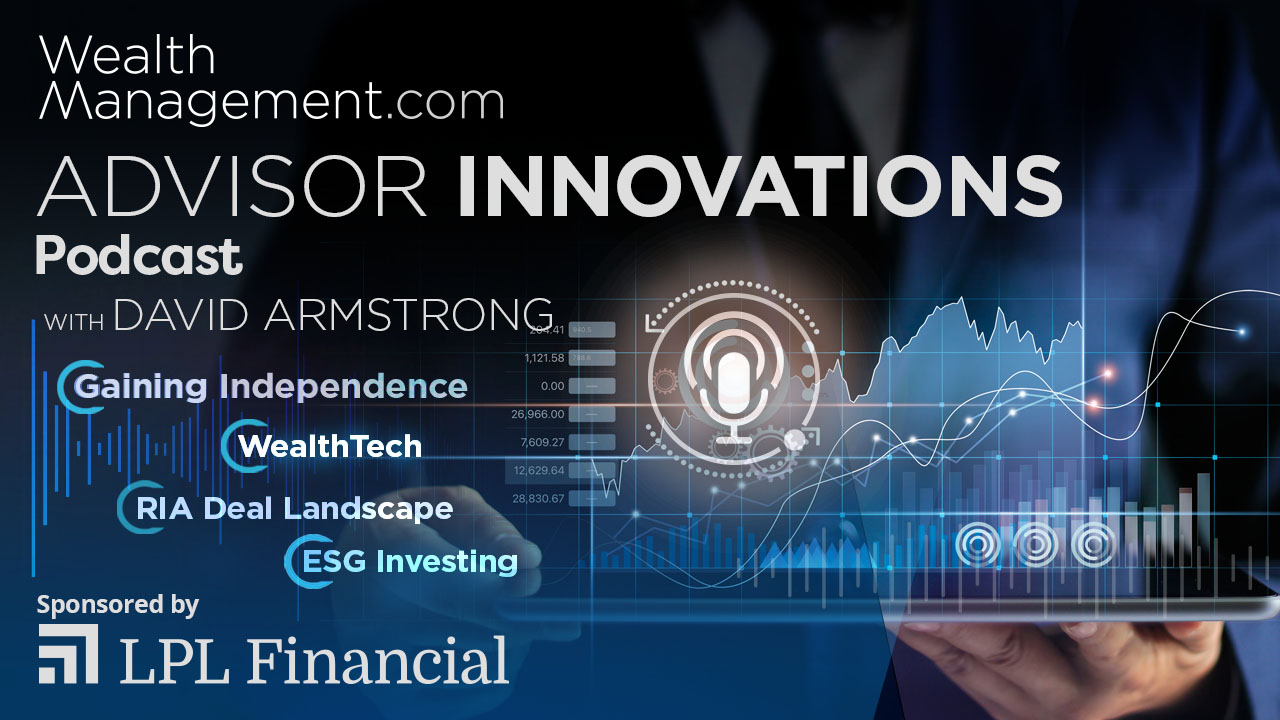 Advisor Innovations: Dr. Daniel Crosby on Understanding a Client's Money Mindset
In this episode, David Armstrong talks to Dr. Daniel Crosby, Chief Behavioral Officer at Orion Advisor Solutions. The son of a financial advisor, Crosby holds a Ph.D in psychology from Brigham Young University, and has spent his career bridging those insights to help people understand how they think about, and plan for, money and finances. He was a consultant to the industry for many years (and a one-time columnist for wealthmanagement.com) before joining Brinker Capital as chief behavioral officer in 2018. He holds the same position at Orion Advisor Solutions following that firm's acquisition of Brinker. At Orion, Crosby is bringing behavioral finance insights into the design of Orion's advisory platforms to help advisors build – and maintain – better financial strategies for their clients.
Dr. Crosby discusses:
Resources:
Connect With Dr. Daniel Crosby:
Connect With David Armstrong:
About Our Guest:
Educated at Brigham Young and Emory Universities, Dr. Daniel Crosby is a psychologist and behavioral finance expert who helps organizations understand the intersection of mind and markets. Dr. Crosby recently co-authored a New York Times Best-Selling book titled, Personal Benchmark: Integrating Behavioral Finance and Investment Management.
He also constructed the "Irrationality Index," a sentiment measure that gauges greed and fear in the marketplace from month to month. His ideas have appeared in the Huffington Post and Risk Management Magazine, as well as his monthly columns for WealthManagement.com and Investment News. Daniel was named one of the "12 Thinkers to Watch" by Monster.com and a "Financial Blogger You Should Be Reading" by AARP. When he is not consulting around market psychology, Daniel enjoys independent films, fanatically following St. Louis Cardinals baseball, and spending time with his wife and two children.
Podcast: Play in new window | Download | Embed