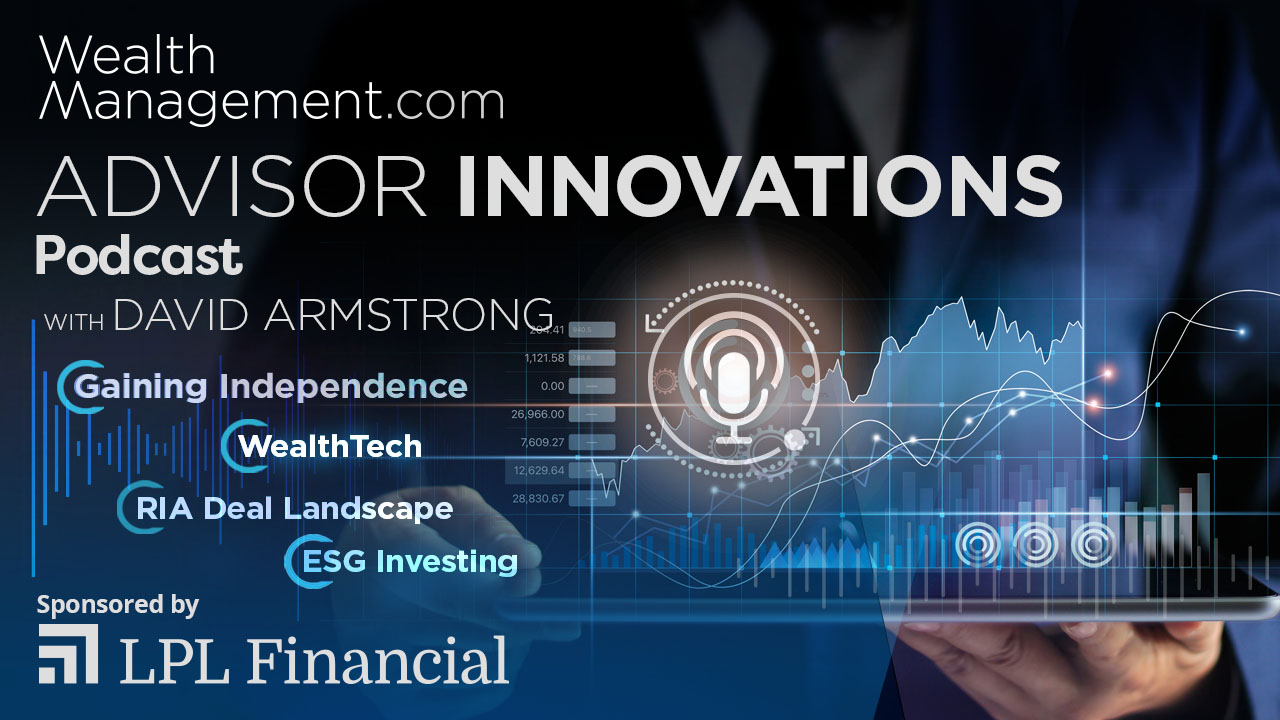 16. Adam Holt on The Role of Technology for Advisors in Creating a Client's Plan
Winners of Wealth Management's 2021 Best Financial Planning Technology, Asset-Map  has grown from personal use cases to helping thousands of financial advisors make meaningful decisions to grow their business. 
In this episode, David Armstrong is joined by the CEO and founder of Asset-Map, Adam Holt. Adam shares why he started Asset-Map, and how its success reflects the need for advisors to expedite the process of explaining each aspect of a client's financial plan. He discusses how automation has entered the financial planning industry and the influence of technology for current and future financial advisors.
Adam discusses:
Why he started Asset-Map

How technology impacts how financial advisors deliver financial planning services to clients

How Asset-Map removes the "set it and forget it" expectation for a financial plan

What the six L's are and how they pertain to a client's plan

Expectations of the next generation of advisors
Connect With Adam Holt:
Connect With David Armstrong:
About Our Guest:
Adam Holt, Asset-Map's Founder and CEO, was a financial planner frustrated by financial planning.
The long, research-packed reports he prepared for client meetings didn't seem to engage clients or provide clarity. Adam realized that to better serve clients, he needed to help them focus on what matters most—making good financial decisions so they could reach their goals.
From that realization, Asset-Map was born. Created first as a tool used by Adam and his staff, his financial planning business became our software's first success story as it grew by 300% revenue in three years and reached nearly $1 billion in assets in under a decade.
Today, Asset-Map is used by thousands of financial advisors across multiple currencies and languages to help families focus on what matters, make more engaged and confident decisions, and reach their financial goals.
Podcast: Play in new window | Download | Embed