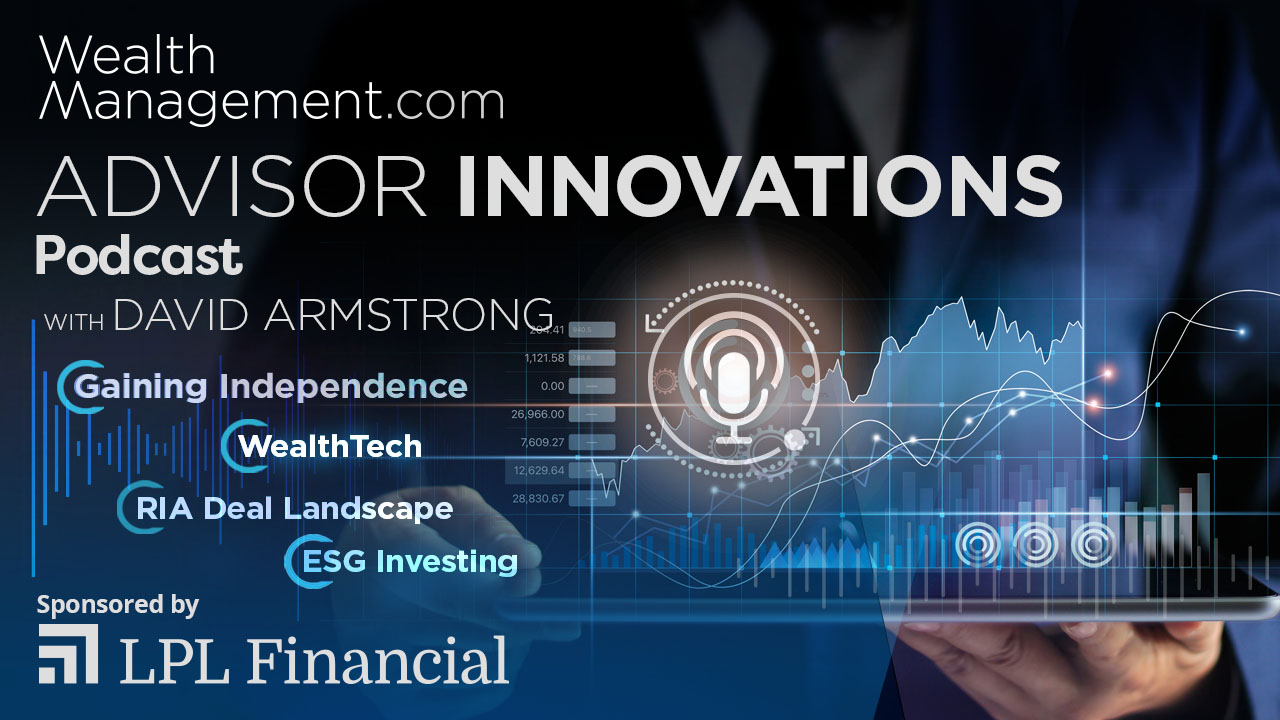 Advisor Innovations: Brian Portnoy on Helping Clients Rethink Wealth
Sometimes, your clients might get emotionally carried away and make irrational money decisions, especially during times of high market fluctuations. It is your responsibility, as their advisor, to remind them that money is not the end goal, but only the means to the goal — a joyful and meaningful life.
In this episode, David Armstrong is joined by author and founder of Shaping Wealth, Brian Portnoy. Brian explains why the true definition of wealth should be "funded contentment," or the ability to live a life of purpose and meaning. He also reveals the tools and language that help financial advisors and clients with their subconscious biases. 
Brian discusses:
How funded contentment helps underwrite a meaningful life

The right language to provoke conversations around money mindset with clients

Why financial advisors shouldn't pathologize the human experience of money

How he works with financial advisors to promote financial well being
Connect With Brian Portnoy:
Connect With David Armstrong:
About Our Guest:
Brian is one of the world's leading experts on the psychology of money.  He has written multiple bestselling books, including The Geometry of Wealth, and has 20+ years of experience as investor and educator in the hedge fund and mutual fund industries.  He is a CFA Charterholder and earned a PhD at the University of Chicago.
Podcast: Play in new window | Download | Embed