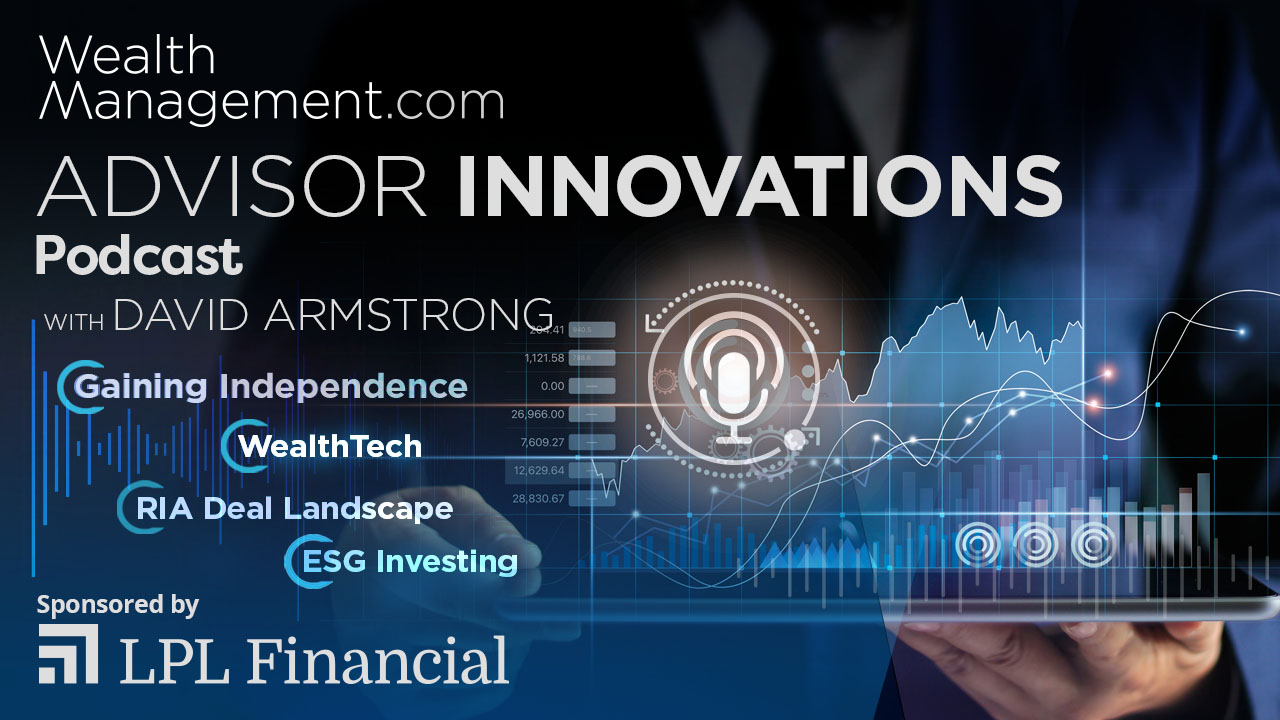 Episode 2 – The Evolution of LPL's New Affiliation Models –– With Marc Cohen
In this episode, David Armstrong, editor in chief of WealthMangement.com, speaks with Marc Cohen, executive vice president of advisor business at LPL Financial in San Diego. 
David and Marc discuss how LPL Financial is enhancing the business to appeal to independent advisors, the expansion of their custodial platform and services for fee-only advisors, and the new affiliation models that challenge the notion of a traditional independent broker/dealer. 
You will learn:
Why Marc Cohen told his team they were retiring the term "independent broker dealer" to describe what they do.

The primary drivers that are shifting the way advisors do business and serve clients.

Why fee-only RIAs are increasingly finding a home at LPL Financial.

LPL's new services around succession planning, business support and transition services.

LPL's commitment to helping the independent advisor — not competing with them — in whichever business model the advisors' choose.
Resources: WealthManagement.com| LPL Financial | Marc Cohen LinkedIn
Podcast: Play in new window | Download | Embed