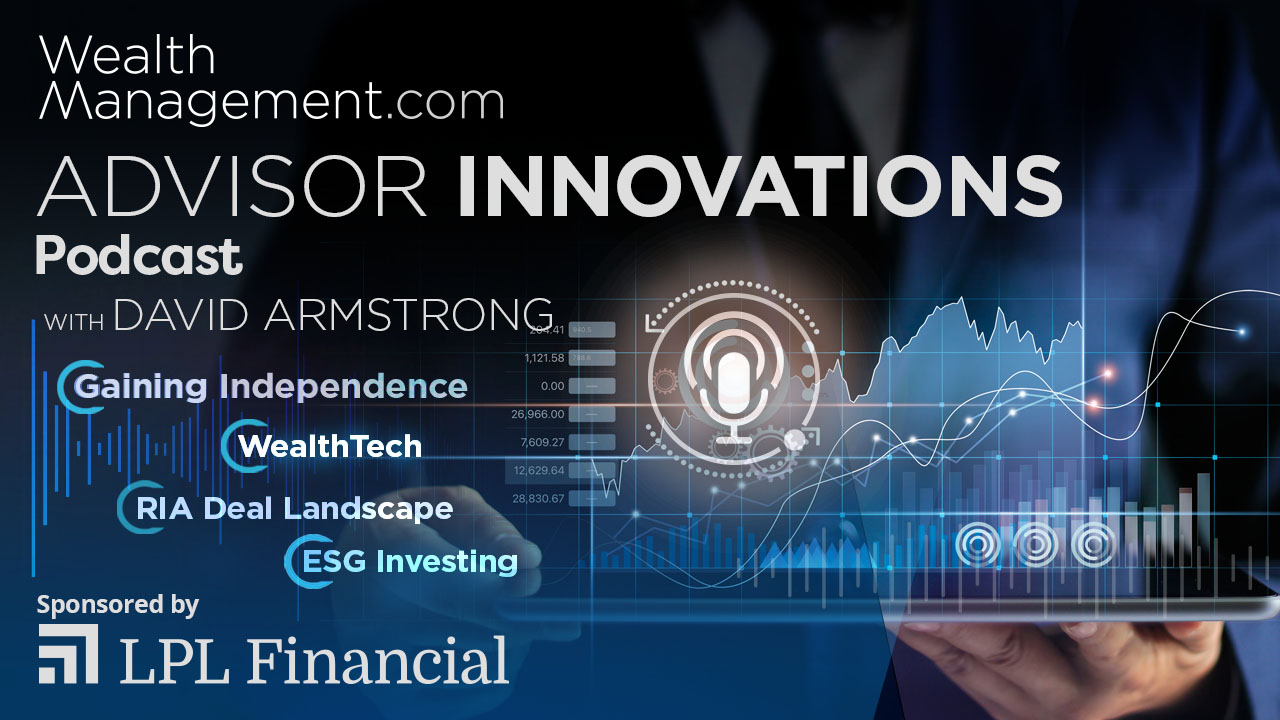 13. LPL's Tom Murphy on the Firm's Efforts Toward Modernizing the Advisor-Client Relationship
In this episode, David Armstrong is joined by Tom Murphy, senior vice president of LPL's advisory program. Tom discusses how LPL has augmented advisor services while the industry has evolved from facilitating transactional relationships with clients toward a more holistic planning approach, with all the inefficiencies and customization that requires. He gives an insider look into how LPL is arming advisors with investment and planning platforms to.
Tom discusses:
How LPL has helped advisors transition their relationships with clients.

What types of client investments fit best in a traditional brokerage service.

Why LPL's model wealth investment platform is growing twice as fast as LPL overall.

How advisors are using LPL's investment platform to customize portfolios for clients with a combination of sleeve-based models and the advisors' portfolio decisions. 

LPL's advice, and tool, for advisors looking to use digital marketing platforms for growth. 

How advisor technology does not have an innovation issue, but rather an adoption issue, and how it is incumbent on the platforms to help advisors better use the tools available to them.  
Connect With Tom Murphy:
Connect With David Armstrong:
About Our Guest:
Tom Murphy currently serves as Senior Vice President of LPL's Advisory Programs within the Wealth Management Solutions team.  In this capacity he is responsible for the management and strategy of LPL's fee based investment programs.  This includes the programs' investment offering, technology capabilities and pricing.  Prior to this he has held a variety of investment product and advisory roles at LPL.
Mr. Murphy joined LPL Financial in 2006 from Wells Fargo where he held positions in both finance and investment product management.  He served on LPL's Finance team for five years prior to joining the Wealth Management Solutions team ten years ago.
Mr. Murphy has a Master's of Business Administration from the Walter A. Haas School of Business at the University of California at Berkeley.  He also has a Bachelor of Science in Commerce from Santa Clara University.
This podcast is sponsored by LPL.
Podcast: Play in new window | Download | Embed