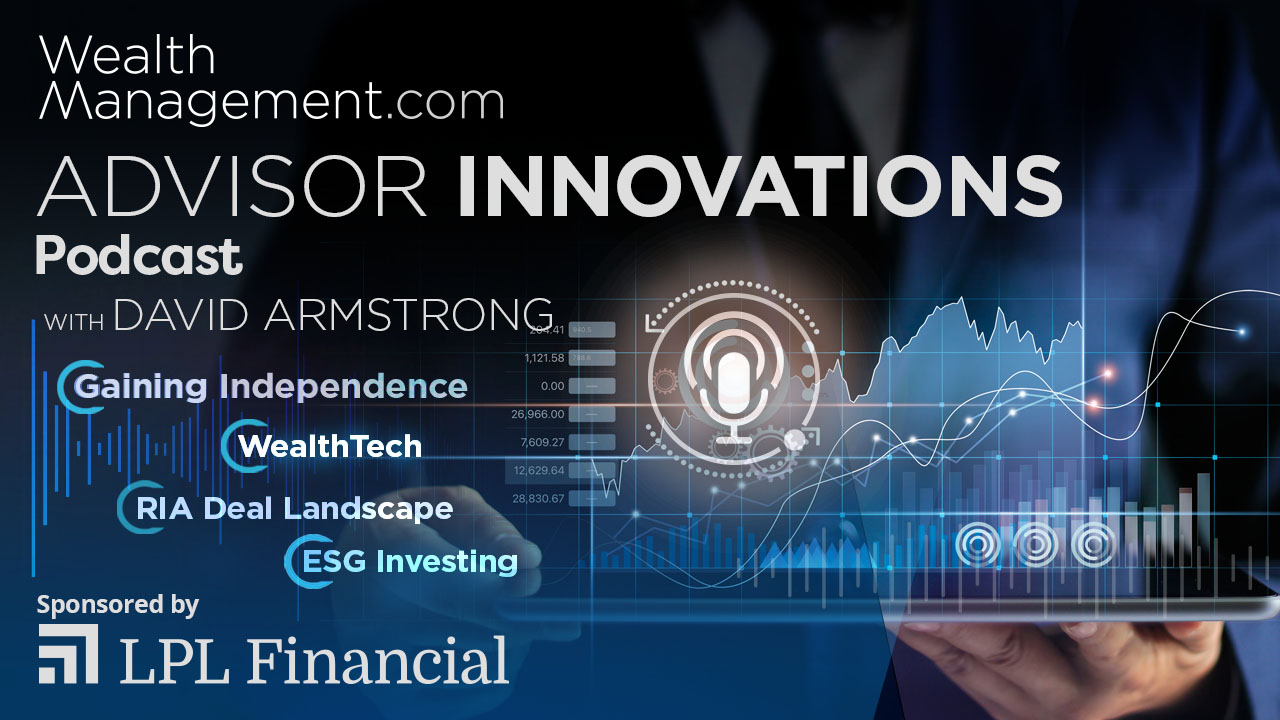 Advisor Innovations Podcast: Facet Wealth's Anders Jones
Facet Wealth's Anders Jones on Building a Hyper-Efficient Financial Planning Firm for the Mass Affluent.
In this episode, David Armstrong is joined by Anders Jones, co-founder and CEO of Facet Wealth, to discuss the firm's recent $100 million equity raise, how the business model of Facet Wealth has evolved from a buyer of clients' business from other RIAs to a consumer-facing, subscription-based financial planning firm for clients who may not at first have the assets to sit comfortably at a more traditional RIA, and how the company is using technology to improve the efficiency of its over 100 in-house CFPs to the point where each advisor can take on more than twice the number of clients than the industry's average. 
Anders discusses:
How Facet's original intention of buying smaller clients from existing RIAs didn't really work, and why that's a testament to most advisor-client relationships.

How they've grown to 11,000 clients, 75% of whom have never had a financial advisory relationship, with an aggressive digital marketing strategy, taking in thousands of leads a day.

How Facet's technology model creates highly efficient advisor workflows, separating prospecting and onboarding of clients from the responsibility of financial planners. 

How the firm plans to use its newest round of capital—not to hire more advisors necessarily, but to expand the service offerings into areas like taxes and estate planning.  
Connect With Anders Jones:
Connect With David Armstrong:
About Our Guest:
Anders Jones is the co-founder and CEO of Facet Wealth. He is a venture partner with Argyle Ventures, and previously was on the business development team of LiveRamp, an enterprise data marketing platform, prior to its acquisition by Acxiom.
Podcast: Play in new window | Download | Embed